As the market and technology of mobile applications grew, people got to know the different benefits and uses of these apps. Many visionaries saw the potential in mobile applications and tried to solve the problems of society. Now, there is an app for everything. Whether you want to get a ride, order some food, or meet your next love, all of it can be done by just tapping on an icon.
So, there is no surprise that these applications can also help in medical emergencies and help us overcome some dire circumstances. Plus, with the covid 19 going on, the need for healthcare apps is now more than ever.
Read the article to know all about healthcare applications, why they are necessary, the benefits, and how they are the tool that can revolutionize medicine and healthcare.
What are healthcare apps?
In simple words, healthcare apps are the applications that support, keep a track record of the medical history, and provide other healthcare services to an individual.
These applications act as personal caretakers that you can access anytime via your smartphones. Healthcare applications are various kinds of healthcare applications in the market that possess the capability to assist both patients as well as medical professionals.
Moreover, since the pandemic hit, getting medical assistance has gotten harder and more dangerous as the risk of getting infected is always present. As a result, there has been a worldwide surge in the use of medical and healthcare apps. See the study by Statista here.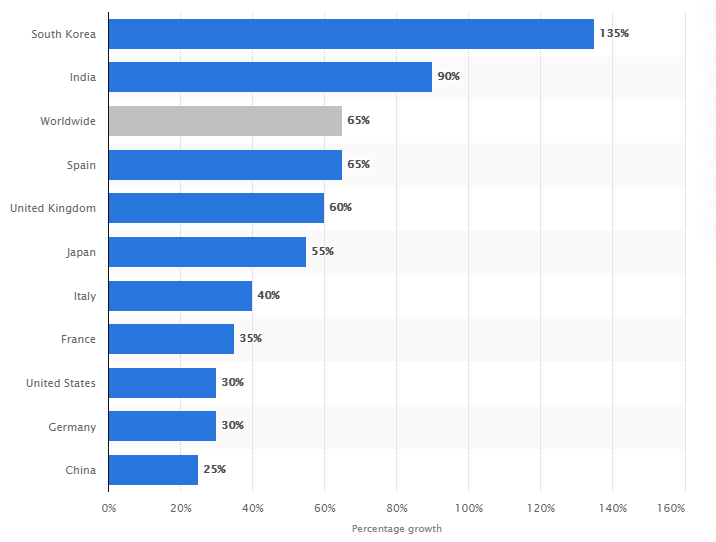 According to the study by Statista, there has been a 65% increase in healthcare app downloads during the time of the pandemic.
Advantages of healthcare apps
Healthcare applications are a great boon to society. They are the next step in the evolution of the healthcare and medicine industry. These applications are capable of providing a better lifestyle and fast recovery to the population. Mentioned below are some of the advantages that healthcare apps hold.
Access anytime and anywhere – You can access these applications just by tapping on your phone. They allow the user to access their services 24 hours a day and 7 days a week.
Time-saving – By enabling the medical professional to access the medical history of the patient in no time, healthcare application helps in saving some precious time especially in a severe situation.
Allows remote monitoring – Healthcare apps allow the professionals to monitor the patients remotely. It's a win-win situation as it gives doctors more time to attend to other patients and the patients can recover in their homes.
How do Healthcare apps benefit patients?
Quick communication with medical professionals
Healthcare apps enable the patient to connect with a medical professional instantly in case of an emergency. It can save the time of the staff so that they can dedicate that time to handle other patients.
Personalized reminders
Remembering to take your medication, exercise, or drink enough water for that matter is not a piece of cake. Healthcare apps shoot periodical notifications to remind users to consume their medications or when it's the time of their meals.
Self-health monitoring
Patients can track and monitor their blood pressure, sugar levels, and other health factors to get on top of any medical conditions that they might have. These applications can also help you monitor calorie intake and calories burned to help reach your fitness goals.
What should be the budget for Healthcare Mobile App Development?
Curating a healthcare application can take up a lot of your time and resources. If we talk about the budget, there is no fixed limit for app development. Applications can take out big chunks of money from your budget and the prices can go to thousands of dollars. The best way to get the best application at a minimal price is to reach a good yet affordable app development company.
Appther Technologies is capable to deliver a high-achieving healthcare application within a set budget. Our specialized and experienced staff can handle all your application needs within a short timeframe.
Frequently Answered Questions (FAQs)
Why Healthcare Apps are necessary?
Healthcare apps offer many benefits that can prove essential in an emergency. Mentioned below are some of the advantages that healthcare apps offer.
1.Better decision making
2.Better productivity
3.Available anytime and anywhere
4.Provides quick assistance
5.Providing better assistance and fast actions these applications can help save time that can be precious in medical situations.
What are the various types of Healthcare Apps?
There are different types of healthcare apps available to provide quick medical assistance. These apps offer different features and functions to the user, some of these applications are listed below.
1. Lifestyle Healthcare Apps
2.Medication Tracking Apps
3.Electronic Health Records Apps
4.Emergency Healthcare Apps
Can healthcare apps improve patient recovery and care?
Yes, with help of these apps, doctors and medical professionals can access the patient's medical history and can detect a dormant disease at a much early stage. Doctors can also prescribe more suitable medication by accessing the entire medical record of the patient. Thus, ensuring a fast recovery.
So if you are having any query regarding your medical & healthcare app development then feel free to contact to get a free consultation from Appther:
Mob. +91 9911432288 (Whatsapp)
Email: info@appther.com
[Extra Read: What is NFT? A Brief Guide to Non-Fungible Tokens]