How Much Does it Cost to Make a Food Delivery App like DoorDash, UberEats?
Hi! Most welcome & huge thanks for choosing this article regarding How Much Does it Cost to Make a Food Delivery App like Doordash, UberEats so before going ahead let me assure you 100% that from here your all doubts, questions that are revolving around you will be eliminated thoroughly & surely.
This article is also going to provide you some statistics & figures that also going to assist you in taking the business decision if you might facing any doubts about the same in this industry space.
So without wasting your precious time let us move ahead with an analytical approach so that to eliminate your all insecurity of mind.
Let go!
Online food delivery apps like Uber Eats, Grubhub, Postmates, DoorDash, Caviar, Swiggy, Foodpanda & Zomato are aiming to make your life easier than before.
Now you can order your choice of food anytime & anywhere provided having installed the allied app into your handy Smartphone.  
Do you know!
You are familiar with Uber Eats but do you know that it is an American online food ordering delivery system that launched back in the year 2014 by Uber at San Francisco, California that earlier named UberFRESH instead of Uber Eats that renamed later in the year 2015.
As per the official data of UberEats, it is making your favorite repast deliveries to 200+ cities in 20+ countries these days and expected to grow more in the coming time.
DoorDash is established in the year 2013 & it is also a San Francisco based on-demand food delivery service founded by Stanley Tang, Tony Xu & Andy Fang.
Grubhub is a Chicago based American online & mobile food ordering delivery system that is providing its services in more than 2,200 cities of the United States and founded in the year 2011 and currently, it revenue worth is 1+ billion.
Check out this amazing figure!
Why having a food delivery mobile application is a necessity in this digital age?
The world population count is around 7.7 billion and out of which more than 5 billion people are having the smartphones.
It means around 65% of the global population are targetable through mobile apps only.
Furthermore, the penetration of mobile users is increasing tremendously & gradually with a period of time.
As per some official researches and surveys, because of food delivery apps, the average growth rate of startups/businesses has increased by 25% which is too higher in comparison to the other industries.
By 2022, the food payments made online through apps will reach more than $300+ billion.
The amalgamation of these above mention data leads to the concern that having a food ordering delivery mobile application is not just a branding technique but also it is the necessity of the modern era to stay forever & for making positioning in the marketplace.
If you are a startup/firm or an entrepreneur and looking forward to hyping your business globally or even geographically as a brand ambassador then you must have an app otherwise cut-throat super trend competition will going to diminish your customer base steadily and hence, your business growth also declines, simultaneously.
Wait a minute and think in your mind means if you have to order food online right now i.e. the moment you are just reading this article then what name comes in your memory.
I think it may be Uber Eats, Grubhub, Zomato, Postmates, Caviar, Swiggy, Foodpanda, DoorDash or something similar brand often comes from where you usually order the same.
It means whenever one talks about ordering food online through food delivery apps then only a few players come into the attention of our conscious mind.
These kinds of big names have established a benchmark in the market as an industry leader.
Hey! It is utterly suffocated if you too belonging to the same industry & looking forward to bring a J-Curve graph into your business also.
Now a big question may come into your mind!
Can your business also become a brand name like these giants?
The answer is: Of Course, Big Yes, you can be the same.
What to do: Firstly, at-least gets made a mobile app like theirs.
Now I hope you may be keen to know the development cost of UberEats or Grubhub like an app.
Don't worry about it; I'll discuss it for sure but after showing some statistics that you should be well aware of.
 Check these awesome figures!
Online Food Delivery Sector Analysis:
In alone, the United States, the revenue worth US$22,073m in the Online Food Delivery sector in 2019.
The above figure is expected to grow with a 6.5% growth rate (CAGR 2019-2023) that further results in US$ 28, 398m by the end of 2023.
In 2019, the Restaurant-to-Consumer delivery having a volume of US$13,356m that further going to make it the market's largest one in the United States.
Now, if we compare the statistics globally then China is ahead with US$40,239m in the year 2019 and this figure expected to grow with a growth rate of 9.5% and further going to results into a market value of US$57,804m by the end of 2023.
After the US, China, there is another big name i.e. India that having revenue worth US$7,730m but it is expected to grow with growth rate 12.8% that leads to worth US$12,563m by 2023 and even much higher with the passage of time.
Now let's discuss the main query belonging to you.
How Much Does it Cost to Develop an App like Uber?
What is the development cost of uberEats or Grubhup like an app?
It cost within the range of US$12,000 to US$15,000.
Now I think you may be interested to know the time period of developing a similar application for your business/startup.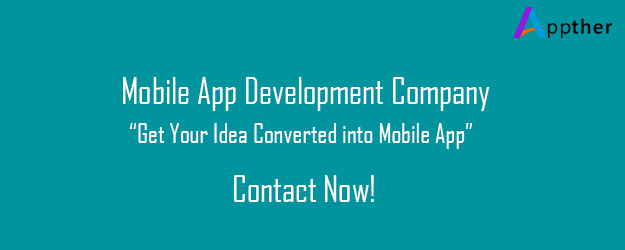 How much time it will take to get ready for this kind of application?
The duration range of developing a fully-featured online food delivery application is 2 to 3 Months only.
How to choose a genuine company for your startup/business mobile app development?
So for checking out that the company you are going to approach is genuine enough or not, you need to confirm all these points that are written below:-
Firstly, never approach such kind of companies that only provide partial services.
For instance,
Some companies may bait you by saying that they will complete your specific task in cheap prices like only designing a portion of your application.
It means they are not having a proper team of experts and if your app not made in sequence wise then you will fall into trouble for sure.
At later stages, your money and time going to waste.
Tip:
Only Approach End-to-End mobile application development service providers like Appther – Top Mobile Application Development Company India.
This means these kinds of companies provide a full solution from beginning to end which is until your launch of the app.
No Charges for Consultation 
Yes, if a company letting you know all about you want to know then what goes into that and it also gives you some conformity that it is genuine.
Or ask whether they are providing a free consultation or not.
There are lots of companies that ask fat amounts in return for their products or services i.e. charging higher than the industry averages.
Now the problem is how you will confirm the same or come to know about the range of prices for a particular service.
Here is the solution!
Just approach different companies and ask about their rates and all then automatically you will have a rough idea about whole the price ranges.
Ask for Free-Demonstration
So if you are a new customer or even familiar then you may feel some insecurity of mind in approaching for a new company but if the company showcase some work to you as per your requirements then you will not feel so at all.
You should ask for the free-demonstration of work pertaining to your future requirements.
If they provide it then they are trying to provide you the value and this is one of the checking parameters.
There are very few companies that do partnership if you are having some good idea and wanting to convert it into an application but you might lacking budgets for the same but to solve this issue some great companies do a partnership with you and helps in launching your dream into the reality.
Must ask if the company ready to do partnership or not if you are lacking the budget or having some financial issues.
What about Reminder Services?
A professional kind of concern always provides this assistance to the clients through emails, calls, etc. so that in case any client forgets something important regarding availed service then it can be reminded on time.
Must ask if they are providing the same service or not.
Must ask Post Sale facilities
The professional kind of concern provides all kinds of support even after selling their service to the clients.
It does not mean that once the service is given the work is over.
After seeing all the above mention points now the picture of the company gets clear to you.
They must provide quality service or products instead of talking about other things all the time.
Some even provide full one-year free assistance. Hence, they are genuine enough.
Is it right to make a mobile app with free online tools? 
Firstly, there is nothing free in this competitive world and further, it is a blunder to do so for your startup/business.
As such applications that are made by online free tools are not having lots of essential features that going to destroy your goodwill at the marketplace in the long run.
This is the human psychology that we do more focus on free the things but it is not right in all the conditions.
Investing in something will give you results and spending for the application is an investment, not a liability.
Only fully-featured tools have the capacity of retaining the clients by increasing their engagements.
What are the benefits of having food delivery applications?
There are a number of benefits that are as follows:-
Helps in retaining the clients for long
you can send Geo-Targeted push notifications
A better way of collecting the reusable data for the purpose of remarketing
Better engagement of potential customers with our product and services.
It helps in bringing more sales. Hence, huge business profits, etc.
Why startup restaurants & cafes need mobile apps?
Startup restaurants and cafes need the same because of the following reasons:-
Cost-effective
For bringing a huge sale
For improving services and enhancing the visits
To reach more potential customers within geographical boundaries
To notify customers
Increases brand awareness and goodwill at the marketplace
To personalized mobile app experience
To retain customers
Competitive advantages in this digital age
For collecting useful data to remarketing through emails, calls, etc.
For enhancing overall profits
Now let me explain something that you will find interesting, relative and informative, surely.
Name some big players in the same sector.
There are many players in the online food delivery industry but some really has created a benchmark at the marketplace and these well-renowned names are as follows:
UberEats
DoorDash
Grubhub
Postmates
Seamless
goPuff
Munchery
Eat 24, etc.
Apart from these, there are many new players too that are also performing well at their initial stages.
But here we have only considered only a few means those having big revenues and geographical service locations.
The team required for developing such kind of app.
Project Manager
UX/UI Developers
Android/IOS Developers
Backend Developers
QA Teams
Delivery Manager
What are the sides of the Online Food Delivery app?
So an app having four sides that are as follows:-
Customer iOS App
Customer Android App
Driver iOS App
Driver Android App
Restaurant Tablet App
Order on-call Tablet app for small Restaurants
Admin Panel
Informatic website
Customer mobile app features:
Login/Registration
Search/filter food or Restaurant
Order food
Coupon Management
Make Payment
Track order
Order History
Live: Help and Support
Driver mobile app features:
Login/Registration
List of duty
Pick/Drop food
History/Earning
Live: Help and Support
Restaurant Tablet app features:
Login/Registration
List of orders
List of food menu
History/Earning
Live: Help and Support
Order On-Call Tablet app for small restaurants:
Login/Registration
List of driver
Assign to driver
History/Earning
Live: Help and Support
List of stack technologies used in making the app fully functioned. We use microservices architecture for the server.
Docker for partition
PayPal, Stripe, Razorpay, Apple or Google pay for a payment
Google map SDK for locations
Google Analytics for Analyzing
AWS and Azure for Cloud
Send bird
Cloudinary
Sendgrid
NodeJs, Python, PHP, Golang for backend language
Cassandra, MongoDB, Hbase, cloud SQL, SQLite, firebase for database
Redis for caching
Rabbitmq for message broker
Laraval for admin panel
What is the future of Online Food Ordering Delivery Apps?
Online Food Delivery Apps sector worth to US$107,438m in the year 2019
And it is expected to grow with a growth rate of 9.9% (CAGR 2019-2023) that further going to results to US$156,819m by 2023.
Platform-to-Consumer Delivery amounts to US$53,786m in the year 2019 and it made it the market's largest segment.
If we compare worldwide then alone China generated revenue amounts to US$40,239m in the year 2019.
Talking about the US, revenue amounts to US$22,073m in 2019 & expected to grow with growth rate 6.5%(CAGR 2019-2023) and going to results that amount to US$28,398 by the end of 2023.
Now I think these figures are more than enough to make you understand the hidden potential of this sector.
Huge potential still awaiting the newbies too. Hence, the future is totally bright.
[ Best Mobile App Development Companies in Noida ]
What are the challenges and respective solutions to overcome in this sector?
Below written are some common challenges in the online food ordering and delivery business:-
Maintaining the quality of repast (i.e. meal)
Coping with volume
Need to fight with bigwigs
Logistics dilemma
Pricing
Earning customer loyalty
In this digital era, if you are not using mobile applications and some essential software then you will be out of the game someday.
But as a whole, now mobile apps made easier than we think the entire process of this industry.
Below some features of mobile applications and allied software is mention that made it so simple to handle such a complex process or challenges of this sector:-
Features:
Better integration of prospects or customers with the system.
Increased efficiency than before
Increased efficiency of orders and customer engagement
Increment into the overall productivity
Better analysis of useful data
Facilitates timely delivery for gaining customer's loyalty
Help in promoting business digitally
How you can get funding for your mobile app if you are lacking budgets?
For getting the initial funding you can approach the individuals i.e. your friends and family and relatives etc.
You can also find some co-founders if someone you knew and he/she get interested after seeing your project of business.
Or you can also approach investors and financial institutions for applying for loans etc.
Last but not least, many companies like the Appther provide end-to-end mobile app development services at the cheap prices means you can have the same discussed application only within the range of US$12K to US$15K.
Also, in some cases, it also assists you financially too by providing partnership facilities that ultimately decrease your app development cost.
Why Appther is the best mobile app development company in India?
See, what makes one great is only the experience of diversion that expertise the actions in a particular domain.
Appther has completed more than 250+ projects of global clients pertaining to food delivery only.
So experts of Appther well capable of providing end-to-end mobile application development services within a time frame.
Furthermore, it provides 100% free consultation for newcomers as well as existing ones along with one-year free assistance, free demonstration of work, etc.        
Contact Now!
Mob. +91- 9911432288
Email: info@appther.com
I hope this article regarding How Much Does it Cost to Make a Food Delivery App like DoorDash UberEats? has cleared you many aspects revolving around your query [like How Much Does it Cost to Make a Food Delivery App like Uber Eats ?].
Well, really thanks once again for reading this till the end.
If you still have any queries regarding mobile app development for your startup/ business then you can get 100% free consultation from the Appther Mobility Technology Pvt. Ltd.
Or
Comment below if you want to ask something related to it, I'll try to answer you at the earliest.
Have a nice time ahead.