DoorDash Business Model | How Does Doordash Make Money?
No matter how busy the world gets, there's always time for food. Sometimes, your mood depends on food and vice versa.
Good food is important to make your day. Find DoorDash for your daily craving for styles of food—from Indian to Continental. DoorDash—your new home!
What is DoorDash?
DoorDash is a world-class food delivery services [food delivery app] providing company. Yes! You heard it right. Now you demand, DoorDash presents your food at your doorsteps.
The amazing idea of discovering a food logistics Inc. brainstormed by the students of Stanford named Andy tang, tony XU, Stanley tang, and Evan Moore. The power of Youth mind!
The first-time San Francisco (the founding location) experience the services of DoorDash were in 2013. At this point, the reader's must be thinking "how DoorDash works?" or "Is DoorDash a big restaurant in San Francisco?"
Well! To the reader's surprise, DoorDash is an online mobile application and an online website that allows the users to pick a local restaurant of their choice. Further, users can order food and Door Dash's delivery executive delivers it to your doorsteps.
The astonishing part is "DoorDash reaches anywhere in the country." From your workplace to evening walk in the park, users are willing to bring food for them wherever they are.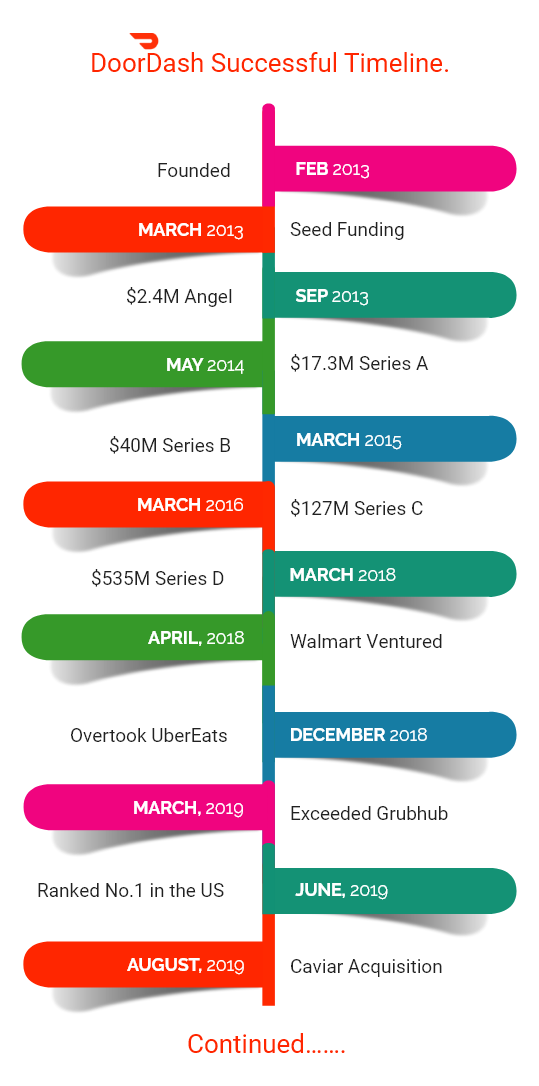 What is DoorDash Business Model?
A business model is dividable into five different parts. These parts are—
Products
Source of revenue
Customer base
Business operations
And Finance
DoorDash Business Model in Brief:
As per the business model of DoorDash, the customers' satisfaction is the main focus. Indeed, DoorDash majorly slides towards serving the customers rather than providing more and more business to the local restaurants.
Indeed, this depends upon the fact that "customers have 100% to freedom to choose restaurants but the restaurants cannot push the number of orders to up." Keeping aside the difference between customers' interest and restaurant's benefit, through DoorDash, the restaurants come across an excessive number of on-demand delivery orders which increase their revenue.
Products
Door Dash's uniform products are "Dasher's service." DoorDash delivery persons are called Dashers. DoorDash provides on-demand food delivery [food delivery app] to the customer's doorstep via Dashers. Hence, we can compare the dashers as the main assets of the company.
It is a wealthy point to note "DoorDash Dashers earn up to $600 per annum according to US financial year." It is a feeding amount or salary to the Dashers which pull them up above the poverty line.
Of course, DoorDash has improved employability at some level in the countries it provides service in.
How much money does Doordash make?
The new financing round expands DoorDash's post-money valuation from $7 bn to $12.6 bn, as per co-founder & CEO Tony Xu in the year 2019.
How Does Doordash Make Money?
Sources of Revenue
DoorDash has three sources of revenue to compete excellently in the on-demand logistics industry. These sources are—delivery fees, restaurants' advertisement, and commission per order.
How Much Does Doordash Charge Restaurants?
DoorDash charges 20% per order in the form of commission. This 20% directly counts as the revenue of DoorDash.
DoorDash also charges delivery fees ($5-$8) per order. It depends upon how much distance is there between the restaurant and the customers' doorsteps. It counts as indirect revenue for DoorDash from which it probably pays the salary of its dashers.
Last but not least, restaurants' advertisement. DoorDash has quite grown in the industry today. Hence, restaurants gain goodwill, source of world-class advertising and an increase in customers per day. DoorDash advertises different restaurants on its app. It allows the customers to choose between going for a Dine out. Without a doubt, DoorDash charges restaurants for its advertising.
Business Operations:
Business Operations of DoorDash is very simple and is based on the convenience of the customers, restaurants and delivery dashers. There are four steps that every order follows at DoorDash.
Step 1: Create an Order. First, the customer searches for the food type he is looking for. The website generates a list of restaurants which provide such type of food and dishes. By adding desirable dishes into the cart, the user creates an order.
Step 2: Paying for the order. Second, the customer pays the payable amount generated on the screen. Online transaction is needed to pay. Once the transaction has been done, the order has been sent to the chosen restaurant. It takes a maximum of 1-3 minutes for the restaurant to confirm the order.
Step 3: Dasher picks the order. Once the food order is ready and packed. The Dasher reaches the restaurant and picks up the order. Customers, on the other hand, have track order in the display. It allows the customers to know the right location of the dasher and in how much time he will reach your doorsteps.
Step4: Delivery of the Order. DoorDash guarantees on-time delivery. It gives the Dashers a challenge to deliver the food order on time and keep 100% tip (if the customer has given any).
Finance of DoorDash:
As per the DoorDash business model, it's expenditure mainly revolves around three factors: Technical intellect and business running cost, salaries & wages, and fuel. As compared to the revenue structure of DoorDash, it is quite complex for the company to manage an incoming profit. However, to the reader's surprise, DoorDash has grown since 2013. How? Let's take a glimpse—
DoorDash started a business in March 2013 with seed funding.
Till September 2013, it gained an Angel-funding amounted up to $2.4 Million.
In May 2014, the company has invested up to $17.3 million.
It has a balance of $40 million, in March 2015.
In March 2016, the business grew up to $127million.
It is still spreading it's branching into different countries to provide worldwide on-demand food delivery services.
Conclusion: 
DoorDash, the delightful delivery has been an amazing example of the entrepreneurial power of youth. It is the first-ever Inc. to grow at such a high speed.
The business model, as well as the rooting of business in the blog, may seem light. But, through in-depth research on DoorDash, it has tried hard to push its boundaries and attain 100% customer satisfaction.
Today, the world is at growth. There are many-many food delivery applications are available online. However, we must not forget that where the inspiration has come from. It is DoorDash, experience the best!
[ 5 Min Read: How to Make a Dating App like Tinder in a Low Budget ]
[ High-Rated: Best Mobile App Development Company in Delhi INDIA ]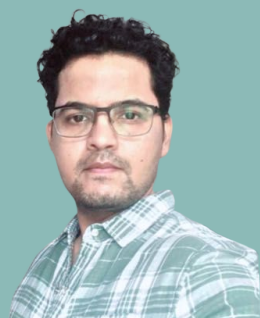 About The Author   Sumit Chauhan Work at Appther Mobility Technologies Pvt. Ltd, India. He is a technology enthusiast and interested in reading about International Business, Technological Advancement, Marketing tactics, Geographical spatial. Industrial news and more dynamic domain. If you didn't find him in office then definitely he is on the hill tracks.