How to Make a Dating App like Tinder in a Low Budget?
Hi there! Most welcome & really big thanks for choosing this article regarding How to Make a Dating App like Tinder in a Low Budget?
Before proceeding ahead let me assure you that from here your all doubts and queries revolving around you will be eliminated 100% for sure.
In here, we are going to discuss so many important things about the dating app like the followings:-
Common Mistakes that we often commit & allied solutions
Cost & Duration to Develop a Dating App
Deep Dating Industry Analysis and its future growth so that you can confirm your own that your dating app business decision or idea is right or wrong.
Mechanism of choosing a genuine company for app development purposes
Other ways of earning through any app like big competitors doing
How you can get developed an app in Low Budget & also, will discuss much more useful related information.
So without wasting even a single minute let us discuss it in the step by step format so that it will be easier for you to understand properly.
Let's Talk!
What are the common mistakes that you often do & allied solutions?
Mistake:
Either miss similarity or uniqueness :
I am not saying this because of my personal perception only but I encountered too many clients that wanting a clone dating app only and here I am not saying it is wrong means our app should similar to the best performing one into the industry space.
See it is not a big deal to build any type of clone dating app provided a mobile app development company having a dedicated team of professionals means then it can be done very easily.
Yes, you should go for similar app development too otherwise it will be another mistake but if it is possible then add some unique points into it.
Solution:
Actually, our common mistake is that we always been in to hurry while taking any decision with limited R&D and limited information.
We should not do so.
Must check out the current trend means nowadays community to community dating is so popular but the available platforms are few.
For instance,
Sportsperson to Sportsperson dating
IT Professional to IT Professional dating etc.
So here, is the demand and supply gap that your future dating app can fill it.
These are just examples that means here I am only trying to make you understand that how can you make your unique ideas.
Further, it is one of the common and big misconceptions that most often people consider dating as in the sense of sex only but this is not the case at all instead it is just creating a casual or friendly relationship.
You can meet other people and spend some awesome time or share your knowledge on a date. That's it.
See, now you can go for similar functionality and usability like Tinder but I mean you should have a unique or demanding idea so that you can create a unique brand i.e. benchmark at the marketplace.
There are numerous benefits of unique or demanding ideas as indirectly it will be going to minimize your incurred costs like marketing cost, etc.
These kinds of ideas trend mouth to mouth as well as digitally too fast because of the demand and supply gap and that you even can't imagine the trend of these and so on.
I think amalgamation & instances of these pinch of ideas let you understand the mechanism for generating new ideas.
Mistake:
Never go to develop it using clone websites/online free tools
First of all, let me clear you one thing that there is nothing free in this competitive era means at-least they ask your contact details, etc. and later sell it to others or use their own purposes as per their policy that you check-in or agreed while making an account.
See if you are having a nice idea but going for making an app for the same using available online free tools then you are committing a blunder.
Other things can happen like your idea might get cheated as well.
An app is just like a cycle having two wheels. In the same way, an app also has two wheels & these are as follows:-
Unique or Demanding Idea
Functionality & Usability of the application
Free kinds of applications that are made using online free tools are not having important functionalities that surely going to damage your end-users usability experience as well as a brand name at the marketplace in the long run.
First of all, we need to understand our human psychology that we often rely on free things but it does not necessary that it will be going to work in all the situations.
Investing in something will give you results and spending for the application is an investment, not a liability. You must understand it.
Only fully-featured tools having capabilities of retaining the clients by increasing their engagements through the application.
Solution:
If your idea is too great and unique then only go for the professional development of your app instead of building it with the online free tools.
Or find such ways through which you can get developed your application in a low budget that I will discuss with you in the end paragraphs.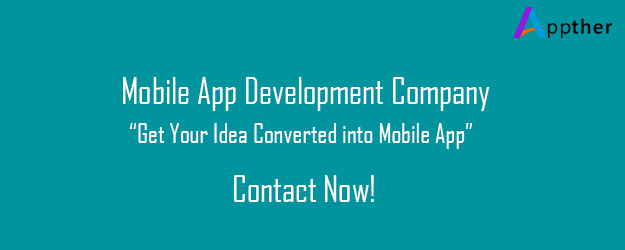 Is it the right decision to get into the dating business?
The total world population is 7.7 billion and from which 5+ billion people having smartphones it means approximately 65% + people having smartphones and this count is increasing gradually with the passage of time.
Now you can imagine the potential of your decision yourself that you can target around 65%+ world population with just your mobile app idea pertaining to dating concept.
[Do You Know?]
Tinder:
Tinder is also a popular location tracking based dating application that developed after the joint venture (Hutch Labs) of Xtreme Labs and InterActiveCorp (IAC) in the year 2012 in the United States.
Skout:
SKOUT is a dating application and location-specific social networking site that originated in San Francisco, United States, developed by the key persons named Niklas Lindstrom and Christian Wiklund and launched in the year 2007.
It is having millions of singles or users i.e. 50M+ Downloads with 4.3 / 5 Rating and 1M Reviews. Moreover, it is available in 16+ languages and 189 countries.]
Tinder has 100M+ Downloads with 4 / 5 Rating & 3M Reviews and global reach.
How to select the right company for dating app development?
So for checking out that the company you are going to approach is genuine enough or not, you need to confirm all these points that are written below:-
No Charges for Consultation 
Yes, if a company letting you know all about you want to know then what goes into that and it also gives you some conformity that it is genuine.
Or ask whether they are providing a free consultation or not.
There are lots of companies that ask fat amount in return of their products or services i.e. charging higher than the industry averages.
Now the problem is how you will confirm the same or come to know about the range of prices for a particular service.
Here is the solution!
Just approach different companies and ask about their rates and all then automatically you will have the rough idea about whole the price ranges.
So if you are a new customer or even familiar then you may feel some insecurity of mind in approaching for a new company but if the company showcase some work to you as per your requirements then you will not feel so at all.
You should ask for the free-demonstration of work pertaining to your future requirements.
If they provide it then they are trying to provide you the value and this is one of the checking parameters.
The professional kind of concern provides all kind of support even after selling their service to the clients.
It does not mean that once the service is given the work is over.
There are very few companies that do partnership if you are having some good idea and wanting to convert it into an application but you might lacking budgets for the same but to solve this issue some great companies do a partnership with you and helps in launching your dream into the reality.
Must ask if the company ready to do partnership or not if you are lacking the budget or having some financial issues.
A professional kind of concern always provide this assistance to the clients through emails, calls, etc. so that in case any client forget something important regarding availed service then it can be reminded on time.
Must ask if they are providing the same service or not.
After seeing all the above mention points now the picture of the company gets clear to you.
They must provide quality service or product instead of talking other things all the time.
Some even provide full one-year free assistance. Hence, they are genuine enough.
Firstly, never approach such kind of companies that only provide partial services.
For instance,
Some companies may bait you by saying that they will complete your specific task in cheap prices like only designing portion of your application.
It means they are not having a proper team of experts and if your app not made in sequence wise then you will fall into trouble for sure.
At the later stages, your money and time going to waste.
Tip:
Only Approach End-to-End mobile application development service providers like Appther – Top Mobile Application Development Company India.
Means these kinds of companies provide a full solution from beginning to the end that is until your launch of the app.
Last but not least, must do open talk regarding the app development cost as some companies ask low but later somehow bait you and then ask the higher cost for the same.
Approach many companies through calls, emails, etc. and try to confirm rates and all before taking your final decision.
As many giant brands ask too higher rates only in return of their brand name etc.
You just need to check out company portfolio and all before making the final decision.
Now you may be thinking that how much time and cost it will take to get developed a dating app?
What is the duration to get developed a dating app?
It hardly takes 3-4 months to get developed a dating app like Tinder, Skout, Bumble etc.
How much does it cost to build a dating app like Tinder? Or 
What is the cost to develop a dating app like Tinder, Bumble?
The genuine cost ranges within US$18K to US$25K.
What are the essential features a dating app must have?
Real-Time Chat Option
In-App Payment
Geo-Location
Contact Sinking
Swipe
Social Media Integration, etc.
What is the future of the dating app industry?
Dating services segment revenue amounts to US$5,696m in the year 2019.
This sector is expected to get a 5.4% annual growth rate (CAGR 2019-2023) that results in the aggregate revenue amounts to US$7,038m by the end of 2023.
If compared globally, the most revenue generated in the United States that amounts to US $1,813m in the year 2019.
Matchmaking is the largest segment with a market volume amounts to the US$3,049m in the year 2019.
List all popular dating app.
Tinder
PoF ( Plenty of Fish)
OkCupid
Zoosk
Grindr
Skout
Bumble
Mingle2
Hinge
Blendr
Quickflirt
Happn
Raya
Hilly
Scruff, etc.
How many ways are there to earn with the dating app.
Through Subscription Fee
Place direct third-party Advertisements and charge for the same
Charge for unlocking certain kind of advanced features
Further, you have huge data that can be used for remarketing purposes, etc.
Note: – This year Tinder will be going to generate US$800m+ which is roughly just double than the last year that was US$400m.
List some benefits of mobile applications.
You can send Geo-Targeted push notifications.
It helps in retaining existing users or clients.
It provides better engagement so that later you can get feedback & suggestions from the users and then can improve your products or services accordingly.
Bring more sales or leads that ultimately going to increase your overall business profits.
This is a great way for collecting the useful data regarding users/clients or prospects so that later it can be used for remarketing purposes, etc.
Stack Technologies used for developing a Dating App:-
Docker
PayPal, Stripe, Razorpay, Apple and Google Pay for payment, In-App purchase
Google Map SDK for locations
Google Analytics of Analyzing
AWS and Azure for cloud
DigitalOcean
Sendbird
Cloudinary
Sendgrid
NodeJs, Python, PHP, Golang for backend language
Cassandra, Mongodb, Hbase, Cloud SQL, Sqlite, firebase for database
Redis for caching
Rabbitmq for message broker
Laraval for admin panel.
How to make a dating app like Tinder, Happn, Raya, Bumble in low budget?
The answer is really simple that approach an end to end mobile app development company that has good expertise in the same domain and trying hard to become a brand into their industry space.
These kinds of companies never charge higher rates in comparison to well-established big brands that usually charge higher rates for the same.
This way you can get the same quality within your budget limits. Moreover, some companies also offer partnership facilities too.
e.g.  Appther Mobility Technologies Pvt. Ltd. Noida, INDIA.
The team required for developing such kind of app.
Project Manager
Project Coordinator
UX/UI Developer
iOS Developer
Technical Architect
HTML Developer
DevOps
Android Developer
Backend Developer
Q/A Engineers
Laravel Developer
Why Appther is the best dating app development company in India?
See, what makes ones great is only the experience of diversion that expertise the actions in a particular domain.
Appther has completed 50+ projects of global clients pertaining to dating applications only.
So the professional experts of Appther well capable of providing end-to-end mobile application development services within a time frame.
Furthermore, it provides 100% free consultation for newcomers as well as existing ones along with one-year free assistance, free demonstration of work, proper guidance regarding do & don't and much more.
Why choose Appther?
Full 1-year free assistance
Faster services
Latest technology used in the apps
Years of expertise
Free demonstration
Real-time updates
Strong portfolio
Quality work
Partnership facilities
Free consultation
End-to-end services
Post sale support
Timely delivery
Well-experienced professional team of experts
Cost-effective rates, etc.
 Contact Now!
Mob. (+91) 9911432288, (+91) 9717591416
Email: info@appther.com
A myth but Bumble is now becoming a competitor of Tinder.
There are a number of big players or competitors in the dating service space but if you think that it is harder to beat the competition then you are totally wrong.
Just check out these amazing figures!
Dating services segment revenue amounts to US$5,696m in the year 2019.
This sector is expected to get a 5.4% annual growth rate (CAGR 2019-2023) that results into the aggregate revenue amounts to US$7,038m by the end of 2023 and gradually keep on increasing for coming years.
Note:- Tinder dating app was launched back in the year 2012 but then in the year 2014 Bumble dating app has been launched and do not mind it is giving a cut-throat competition even to the giants like Tinder, PoF, etc.
Why is it so?
This is because there is lots of huge potential into this market that even newcomers can give a cut-throat competition even equivalent to the well-established players very easily provided having amazing functionality and usability of the app with a unique idea that we have already discussed.
Finally, I hope this post about How to Make a Dating App like Tinder in a Low Budget? has cleared your many queries.
You also got an answer like How Much Does it Cost to Make a Dating App like Tinder, etc.
If you still have any doubt or questions regarding dating app development, you can get a 100% free consultation from Appther anytime & you are welcome for the same.
You can also comment below your query & I'll answer you at the earliest for sure.
Well, really thanks for reading this post till the end.
Goodbye!
[ Also Read: How Much Does it Cost to Make a Food Delivery App like Uber Eats? ]