Uber Eats Business Model & How Does Uber Eats Make Money?
Background of UBER:
Uber Technologies, Inc. was founded in 2009 by Garnett Camp who is a computer programmer and the co-founder of StumbleUpon and Travis Kalanick, the person who sold his Red Swoosh startup for $19 million in 2007. Uber is an American multinational Transportation company  (TNC) that offers services like, peer to peer ridesharing[Taxi app], food delivery app, ride service hailing and a bicycle-sharing system.
What is Uber Eats?
Uber Eats is an American online food ordering company[Food Delivery App] that has got its name from his parent company Uber Technologies, Inc. It was launched in  2014 and is currently based in San Francisco, California.
The multinational transportation company Uber made its debut in the food industry in august 2014. Initially, it was launched as Uber Fresh service in Santa Monica, California. Uber FRESH was later renamed as Uber eats in 2015. The Uber eats application was launched as its own separately from the Uber rides app.
Operation of Uber Eats
In the Uber Eats food delivery application, users can scroll through menus, orders, foods of their choice and restaurants of their choice, and also pay for their order online using the application which is based on Android or IOS platforms or through the web browsers. This year (2019), Uber eats announced that it will start delivering food to their customers by drones, which was supposed to start in summer 2019.
Business Model
Uber Eats is a three-sided marketplace business. It connects the driver, the owner of the restaurant and the customer and brings them on the same platform centrally which is the online application of Uber Eats.
Pointers used for value proposition:
Pre-existing Customer Base- Due to the huge success of Uber rides application Uber Eats has the most valuable asset, as they are already blessed with millions of active Uber users around the world which can potentially be Uber Eats users.
Fast delivery- Like Dominos(pizza delivering app), Uber Eats also promises to deliver the food within 30 minutes in almost every metropolitan city where they are currently operational and with fast delivery you get hot food.
No concept of minimum value order- The customer is allowed to order their favorite meal regardless of the value. Let it be a snack or a whole meal, the delivery ensures that all orders are covered irrespective of the value of the order. This makes the user make the order to whatever they want without thinking of a bare minimum order ticket.
The worldwide presence- It was obviously not that hard for the company to establish itself when the name Uber has already a stronghold in the market. There was competition in the form of local competitors in the market but it was not much hard to penetrate.
Proper Utilization of resources- They were already blessed with the cars and drivers on the road with a proper management system. It was so easy to deliver the food right after ending a ride with a customer in that area. This will only increase the utilization process of Uber in different verticals.
Great algorithm- They have done a great job in organizing the prime factors in the online food delivery system i.e. order management, order allocation and order dispatch.

How Does Uber Eats make money:
Revenue share from restaurant partners: The restaurants that are chosen by the customers for delivering their food pays commission to Uber Eats for every order that is created. The company cuts out 15% to 40% of the total value on every order that has been placed and is fulfilled with the restaurant partners. The percentage of the cutoff is decided by the company itself which depends on the maturity and hold of the company in the market.
Delivery Fee/Convenience fee: The customer pays a small amount in the form of delivery charges and order cancellation charges at times to Uber Eats. It charges a flat delivery fee from its customers irrespective of the value of the order. The total charge may vary from 1$ to 5$ depending on the market in which they are operating.
Advertising fee from restaurant partners: Uber eats is helping its restaurant partners to gain more customer base by offering campaigns that are customer-facing, social posts related to the campaign and Email marketing to Uber's riders base.
How the drivers are paid?
The driving partner's fee is divided into three parts, that are:
Pickup fee
Delivery fee
Per mile fee
The exact charges may vary from region to region. Also, there is an option of tipping the driver in which, the customer can tip off the driver if he is satisfied with the service that is directly given to the driver and is considered as his earnings.
Economics of Uber Eats' Unit
If a customer ordered a burger from XYZ restaurant that is priced 40$ +5$ deliver charges. The order will; be delivered by the driver D at the customer's door and D is currently 4 miles away from the customer's location.
The economics should be reflected as:
Amount paid by the customer: $40 + $5 = $45
Amount received by XYZ: $40 – (30% commission on order) = $28
Delivery charges: Pickup fee + delivery fee + per mile charges = $4 + $2 + ($2 x 4) = $14
Net revenue = ($45 – $28) – $14 = $3
[ Read: How Much Does it Cost to Make a Food Deliver App Like Uber Eats ]
"EVERY PENNY SAVED IS EVERY PENNY EARNED"
The unique method of a three-sided marketplace business model is efficient as well as cost-effective.
Shared Network of riders and drivers: Both the driver and the riders double up to work as a delivery fleet, which makes it easier to set up a delivery network from scratch.
Logistics saving: Multiple foods ordered in the same way can be delivered in a single delivery run which helps in saving the cost of logistic cost.
Lesser CAC: The present marketing and advertising expenses used by Uber Eats is comparatively less than its competitors as most of its users are gained through Cross promotion of the uber app.
The future of Uber Eats:
Uber is currently doing a great job with its exceptional and innovative approach. It is covering almost 50% of the total US population and will be covering more than 70% of the total US population by the end of 2019.
The present revenue of Uber Eats is 20 billion USD. Hence, the company has a safe and secure future ahead.
[Extra: Best Mobile App Development Company in Delhi ]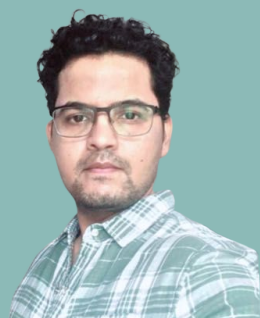 About The Author   Sumit Chauhan Work at Appther Mobility Technologies Pvt. Ltd, India. He is a technology enthusiast and interested in reading about International Business, Technological Advancement, Marketing tactics, Geographical spatial. Industrial news and more dynamic domain. If you didn't find him in office then definitely he is on the hill tracks.