How Does Postmates Make Money? | Postmates Business Model
The logistics industry has been blessed with the astonishing services of Postmates. It has gained quite a level of prominence among the multiple business industries and worldwide lead of customers.
From considering the real-time business model to imparting 100% customers' satisfaction, Postmates have been the winner in the race among its competitors.
If you look out in logistics, unlimited companies are working towards one objective "lead the industry." However, Postmates follow personal business objectives and targets to ensure success. Let's take a glimpse on how this success is helping Postmates to make money.
What is Postmates?
Postmates is an American world-class logistics company with an in-depth record of successful invention in the logistics industry.
It was introduced in 2011 with a motive to make the local places more effective in the context of delivery. If you are reading about Postmates for the first time, you may wonder "what Postmates deliver?" Well, to your surprise, "Everything."
In simple words, Postmates helps the local people in American to find a way to sit at home and order goods and food. That's correct! Along with online groceries and personal useful goods, Postmates also deliver delicious food at home via one's favorite restaurant.
So, when you are running out of groceries in America, you can surely look up to Postmates and experience the best on-time goods delivery. Today, our major focus is "Postmates revenue model" or "how does Postmates make money?" Let's see what's there!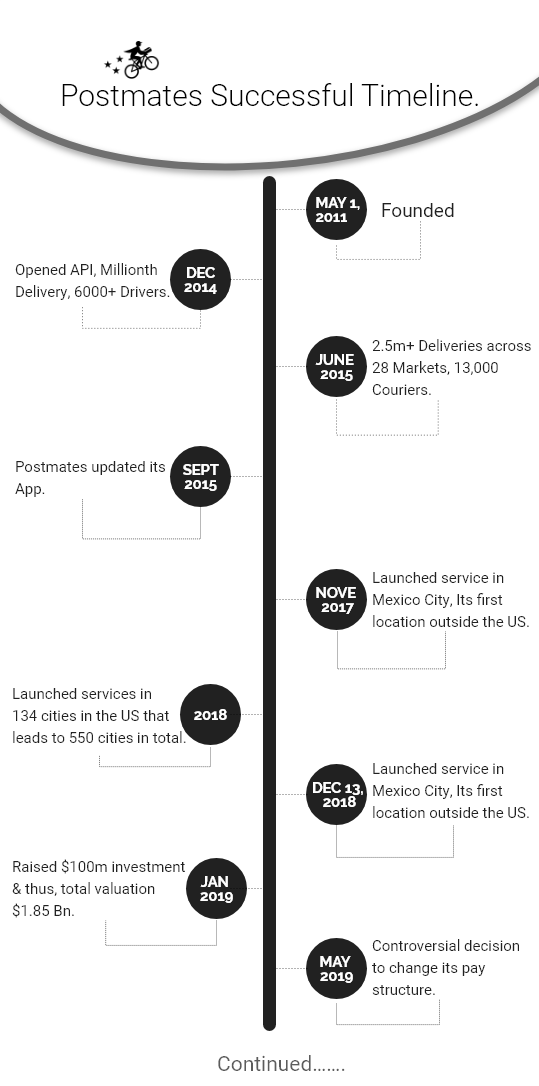 Customer segment of Postmates 
As per the business model of Postmates, there are a total of three customer segments of Postmates. These are:
Customers
Merchants
Delivery persons
In simple words, three categories of people get the benefit of using Postmates. Take a look, how?
Customers: customers save time, energy and money by ordering goods and food via Postmates. They only need to open the app and send the desirable grocery items into the cart. It saves them from going to the nearby store and walks it 10 times to get all the items.
It also saves time and energy. Apart from this, via Postmates customers also get benefits from adding coupons and seasonal discounts. It is a win-win situation as customers are one of the revenue sources for Postmates.
Hence, if the customer is satisfied, he will refer it to friends, family, and neighbor.
Merchants: there are two types of merchants associated with Postmates: local good providers (stores in the local area) for goods delivery and restaurants for food delivery services. By this, Postmates manage to fulfill the individual desires of per customer without any chaos.
This model allows the stores to increase their revenue by paying for personal delivery service. These merchants without a doubt pay a 10-20% of per order commission to the Postmates for their business.
Delivery executives: Yes! It is undoubtedly an important segment of the model. In the absence of delivery persons, the Postmates' revenue can go down to zero as not it will not be able to fulfill the main requirement of customers—doorsteps delivery.
The amazing part is the delivery persons associated with Postmates earn up to $25 per hour. How? Indeed, 80% of delivery fees per order goes to the delivery executive who is going to deliver the specific order. Besides, 100% tips count as part of delivery persons' income.
How Much Does Doordash Charge Restaurants?
Postmates's source of revenue
Postmates have three major sources of revenue. These are—
Delivery fees: Postmates charges a delivery fee per order. The 80% of this fees is passed to the delivery person and company keeps the rest of 20% delivery charges.
According to business research based on Postmates business operations, Postmates charges $5 per order. If you are offered any discount, the delivery charges drop down to $3.
Fees of convenience: Postmates also charges convenience fees. A convenience fee per order limits to 9% of the total amount of the order.
The convenience charges do not drop down or go up in any condition. Convenience fee makes up a good part of Postmates annual revenue. You may not know the definition of a convenience fee.
The convenience fee is the charges for providing 100% convenience to the customer. Convenience of time, energy, conveyances and more.
Commission from Merchants: Do you know that merchants and restaurants mainly benefit from the Postmates.
Their orders per day go up and increase their revenue. To keep own financial benefits in the lope, Postmates charges a specific percentage of commission per order from the merchants.
As per this revenue model of Postmates, it earns from 3 different sources per order. It allows Postmates to go on and lead the logistics industry by providing more and more convenience to the customers.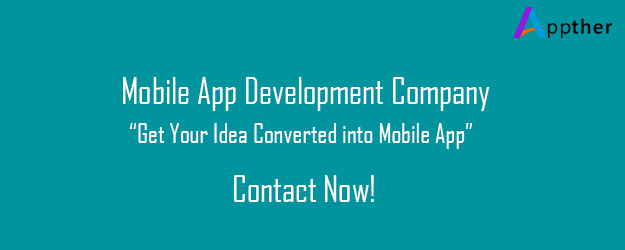 What makes Postmates incredible on-time goods and food delivery app? 
Time makes Postmates an incredible application. It is noteworthy to mention that Postmates services go on for 24 hours per day, 7 days a week and 12 months a year.
It is amazing how Postmates is consistent in the context of serving customers. Apart from this, customers remain happy by getting the order delivered within 1 hour of ordering.
Business design of Postmates
Postmates works in five stages. These are:
Browse goods and food: search for goods and food items the customer would like to order.
Add to cart: add desirable goods and food items to cart.
Payment: Pay online for the payable fees for the order including goods and food charges, delivery fees, convenience fees and delivery person's tip (optional).
Track order: After confirmation of customers' order, the customer can track the live location of the delivery person to see where's order at?
Doorsteps delivery: Finally order reaches the customer's doorsteps.
Conclusion
An outstanding business model does not come from a large source of revenue, but, multiple small sources of revenue work. Creativity remains important.
You cannot lead the industry in the absence of creativity. Focus on the benefit of different category of your targeted customers. What's best about Postmates is—Financial satisfaction and ease of ordering on the customer's part.
"Good Luck using Postmates for the first-time, Enjoy America's leading logistics platform."
[ See: Best Mobile App Development Company in Delhi ]
[ Read: Neuralink Connects you with Mobile without Voice or Text Search ]